Rihanna, a Barbadian singer, fashion designer, actress, and businesswoman was in a relationship with Chris Brown. At the age of 16 only, Chris Brown ranked top on the charts. He was the poster child for a new wave of R&B artists.

After a few years, this singer was on the front page for a very different reason. As per the report, he had assaulted his then-girlfriend, Rihanna?

This was shocking news for his fans. According to the reports, in February 2009, the couple were asked to have gotten into an altercation a pre-Grammy party after a woman Chris had slept with turned up.

This incident upset Rihanna, Chris Said. He tried to reassure Rihanna. Even, Chris gave her his phone. Rihanna found an unread message from the woman who writes to Chris that she would be at the party.
The shocking photo of Rihanna's injuries spotted just after a day on TMZ.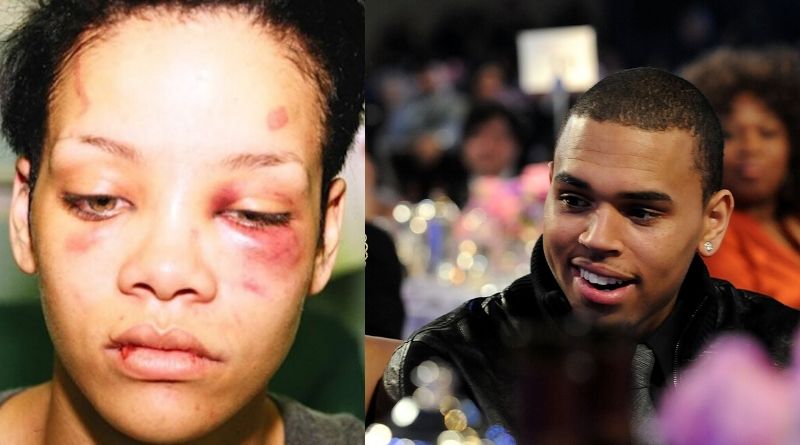 Chris was arrested and placed on a five-year probation and sentenced to six months community service for the vicious assault.

Chris Brown speaks about the night he assaulted Rihanna: Chris Brown – Welcome To My Life

Until this news, Chris Brown and Rihanna was a golden couple of the music industry.
Chris Brown has opened up about his assault on Rihanna, who landed him in court in 2009. In his new documentary, Chris Brown: Welcome To My Life, he has spoken out about the night he assaulted his former girlfriend Rihanna.

Chris Brown: Documentary Video
Brown added that " She starts going off, I hate You, she throws the phone and starts hitting me"

"she tried to kick me and then I really hit her, I punched her and it busted her lip and when I saw it I was in shock, why did I hit her like that?"

"I'm just trying to resolve the situation, I'm not trying to fight."

"I get out of the car and I'm looking for the keys and somebody yelled and she yells out her door, 'help, he's trying to kill me."'

In the documentary, Chris opened that his relationship with Rihanna was always violent.

"We would fight each other. She would hit me, I would hit her and it never was OK,"

" I always got a scratch on my face, while I go on stage and explain it like, 'Oh, no I fell."

Rihanna – My Dad Used to Hit Mom
Fans love to see Chris Brown and Rihanna as a couple. But after this incident, things became different.

Rihanna said that "Chris had no soul in his eyes". He attacked her in his Lamborghini. She never to date anyone as abusive as her dad.

She added "The more in love we became the more dangerous we became for each other. It was a bit of an obsession,"

In her interview, Rihanna said that she saw her mother go through Domestic violence by her dad. To break up the fight, she even broke a glass bottle once.

"I always said to myself, 'I'm never going to date somebody like my dad, never."

Chris Brown And Rihanna- "I Will Care About Chris Brown Until The Day I Die"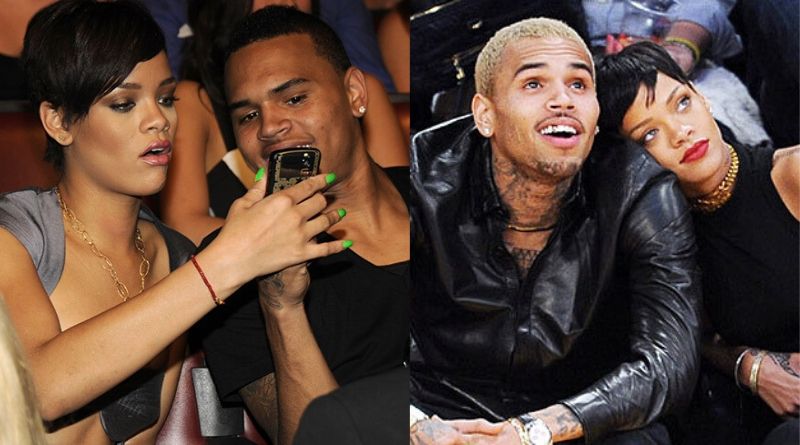 Rihanna has opened about her relationship with Mr. Brown in her new interview. Why she is staying single, till now?

She said that she always cares about him. Chris Brown and Rihanna as a couple broke-up in 2009 after he attacked her in his Lamborghini.

She also added that she tried to change him after the incident.

"I was very protective of him. I felt that people didn't understand him. Even after …..But you know, you realize after a while that in that situation you're the enemy."

She introduced Chris Brown as her REAL BOYFRIEND. Until she meets a man like Chris, she will stay single.

Information Source
https://www.theguardian.com/music/2017/aug/17/chris-brown-discusses-abuse-of-rihanna-i-felt-like-a-monster
Brown speaks night-assaulted rihanna
https://www.elle.com/uk/life-and-culture/culture/news/a41821/chris-brown-rihanna-happy-birthday/